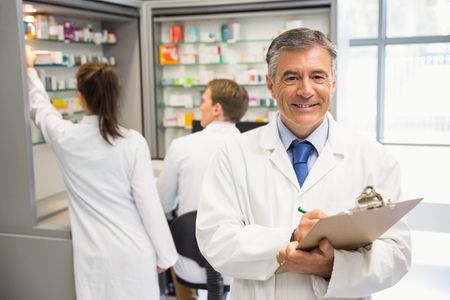 When you choose to have bioidentical hormone replacement therapy (BHRT), we're here to advise you personally and help produce the best treatment to suit you.
Edwards Pharmacy knows that part of the success of your treatment relies on how we listen to and understand your individual needs. We'll use your information to compound your BHRT medication with precise adjustments in amounts and proportions of ingredients to benefit you the most. We also provide saliva testing which we analyze to help us evaluate the right type of treatment for you.
Unlike other pharmacies, we won't charge you for the personal consultation you receive and we'll continue to monitor your treatment and make any adjustments you require.
We recommend that you call us to arrange a consultation by phone (or in person if preferred) with one of our highly-trained compounding pharmacists.
We'll need you to have details about your current health ready before you speak to one of our staff.
Information we might ask you about includes:
your menstrual cycle (e.g, date and length of last period)
current health problems and symptoms
name of medications you are currently taking
your medical history (e.g, previous illnesses, surgeries, date of last Pap test and mammogram)
allergies and other conditions
your general health
In addition, we will work with your physician and physician's office to ensure you have what's needed to receive the best possible treatment for you.
Our pharmacists at Edwards Pharmacy are always ready to take your call or answer any questions you have. Put yourself in our care for your BHRT needs and we know you'll value our service.